Safety Pharmacology Society Annual Meeting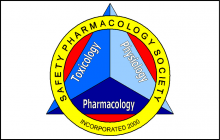 Conference Days:
Sep 24, 2017

to

Sep 27, 2017
The Safety Pharmacology Society Annual Meeting is the premier educational event for the safety pharmacology industry. No other venue provides educational sessions to this growing industry which is comprised of large pharmaceutical industry based scientist involved in physiology, pharmacology, toxicology and medicine. The majority of the attendees to this unique meeting hold the purchasing power within their departments. The Society's annual meeting rotates between Europe and North America.
Multi Channel Systems is looking forward to meeting you in Berlin.