MEA Meeting 2016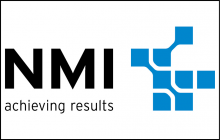 10th International Meeting on Substrate-Integrated Microelectrode Arrays
Microelectrode arrays (MEAs) are electrophysiological tools for neuroscience, biotechnology and biomedical engineering routinely used in basic and industrial research. They enable a wide range of applications including multi-electrode stimulation, recording and analysis of bioelectrical activity of individual cells and networks.
The biennial MEA Meeting is a unique platform for scientific exchange on MEA technology and applications in neuroscience, pharmacology, stem-cell research and prosthetics.
In 2016 the NMI is organizing the 10th MEA Meeting and would like to celebrate with all of you!
You are invited to prepare and submit abstracts on the following topics:
Applications in Life Sciences
Systems Neuroscience (brain slices, retina, spinal cord);
Analysis of (sub)-cellular neuron properties;
Signal analysis and statistics (information coding in neural networks);
Electrical stimulation of single cells and neural tissue;
Cardiac myocytes and inducible pluripotent stem cells;
Pharmacology, toxicology, drug screening;
In vivo recordings and stimulation.
MEA technology
New electrode materials & designs;
Advances in fabrication & instrumentation;
Culture techniques.
KEY DATES
| | |
| --- | --- |
| January 11, 2016 | Abstract submission and early registration opens |
| March 13, 2016 | Deadline for abstract submission |
| April 17, 2016 | Notification of abstract acceptance to first Authors |
| May 22, 2016 | Deadline for paper submission (Proceedings MEA-Meeting 2016) |
| after May 22, 2016 | Regular registration |
Multi Channel Systems is sponsoring this event.