SfN-Satellite Symposium: In vitro and in vivo MEA Recording Techniques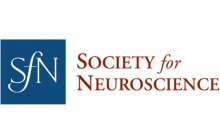 Visit the MCS-team at booth #2519 and see our innovations in in vivo and in vitro electrophysiology, including the new Multi-well MEA-System, the CMOS-MEA-System, and the PatchServer, which automates manual patch clamp. We are looking forward to seeing you at our booth!
 
On Monday evening, join us for our satellite event! We from Multi Channel Systems, as well as our distribution partner for the US, ALA Scientific Instruments, are looking forward to meeting you at our symposium.
 
Date: Monday, Nov. 11, 2013
Time: 6:30pm

-8:30pm

Location: San Diego Convention Center Room 24A
 
Intended for scientists interested in electrophysiology, this symposium will include methodological talks by international scientists within the field. Speakers will present results illustrating advances in neuroscience made possible by advances in instrumentation. The concentration will be on in vitro and in vivo recordings using microelectrode arrays, illustrating the variety of recording techniques from a small number up to thousands of electrodes. 
 
We are happy to welcome the following speaker, who will give a talk about their research:
M

aksym Kopanitsa, PhD (Synome Ltd, UK) who works on hippocampal slices
Thomas DeMarse, PhD (University of Florida, USA) who combines optogenetics and MEA recordings
G√ľnther Zeck, PhD (Natural and Medical Sciences Institute, Germany) who will present the new CMOS-MEA technology
Stanislav Koulchitsky, PhD (University of Liège, Belgium) who uses the wireless recording system in moving rodents
 
Please find the symposium flyer with all abstracts below.
We are looking forward to seeing you in San Diego.