American Epilepsy Society Annual Meeting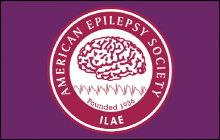 Conference Days:
Dec 01, 2017

to

Dec 05, 2017
The American Epilepsy Society's Annual Meeting is the premiere meeting for epilepsy and other seizure disorders. The Annual Meeting is an international forum for the exchange of current findings in epilepsy research. Information is communicated and disseminated through symposia, lectures, scientific exhibitions, poster and platform presentations.
The Annual Meeting attracts attendees from all over the world and provides educational and networking opportunities for the academic and practicing neurologist, epileptologist, neurophysiologist, neuroscientist, neurosurgeon, internist, pediatrician, pharmacist, nurse, social worker and other professionals.
Together with our partner Triangle Biosystems, we will show our Wireless-Systems for recording in freely-moving animals.