American Epilepsy Society Annual Meeting AES 2019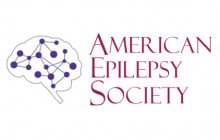 Location:
Baltimore, MD, United States
The American Epilepsy Society's Annual Meeting is the premiere meeting for epilepsy and other seizure disorders. The Annual Meeting is an international forum for the exchange of current findings in epilepsy research. Information is communicated and disseminated through symposia, lectures, scientific exhibitions, poster and platform presentations.