Meeting of the German Neuroscience Society 2021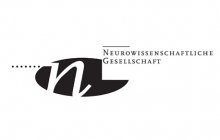 Conference Days:
Mar 22, 2021

to

Mar 25, 2021
Equipment is shown by:
The event is supported by Harvard Bioscience
The Göttingen Meeting of the German Neuroscience Society with about 1.800 attendees is one of the largest neuroscience events in Europe. It usually features approx. 800 posters, 36 symposia, 9 plenary lectures, a number of satellite events and 60 to 70 exhibitors.
This is the first time the meeting is conducted virtually.
What a virtual meeting can offer and achieve is the presentation of top-notch science, and this is what it will focus on. With this aim in mind and after thoughtful analysis of the pros and cons of virtual meetings NWG developed a concept which doesn't simply mirror a physical meeting but which is responsive to what we think scientists do expect and will profit from most.