Advancements in Research Virtual Discussion: Wireless and Tethered In Vivo Approaches for Neurological Recordings in Freely Moving Animals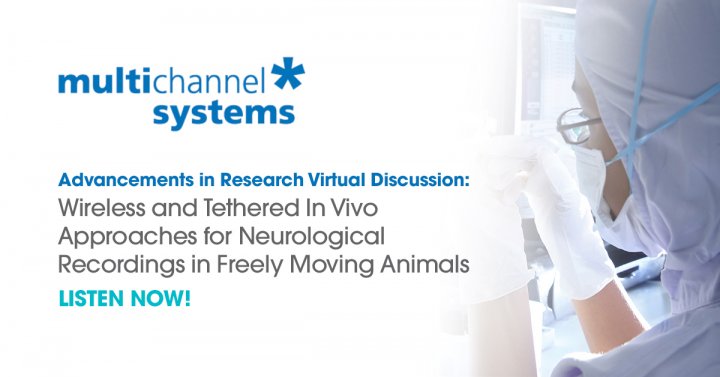 Topics:
Explore new possibilities in behavioral neuroscience research! Whether your in vivo recording preferences are wireless or tethered, this is one webinar you do not want to miss. Join MCS Application Specialist, George Portugal, to learn more about benefits of the W2100 and ME2100 recording systems from Multi Channel Systems.
Learn how to examine changes in single unit activity while animals engage in a wide variety of behaviors, including social interaction studies. In addition, larger channel counts options and needs will be discussed.
Participants will also have the opportunity to discuss any pertinent topics.
 
Join us Wednesday, September 30th at 10:00 am ET
In case you could not make it you can find the recording of the in vivo Webinar here:
(You will need to register to watch the webinar recording.