Epicardial mapping from isolated organs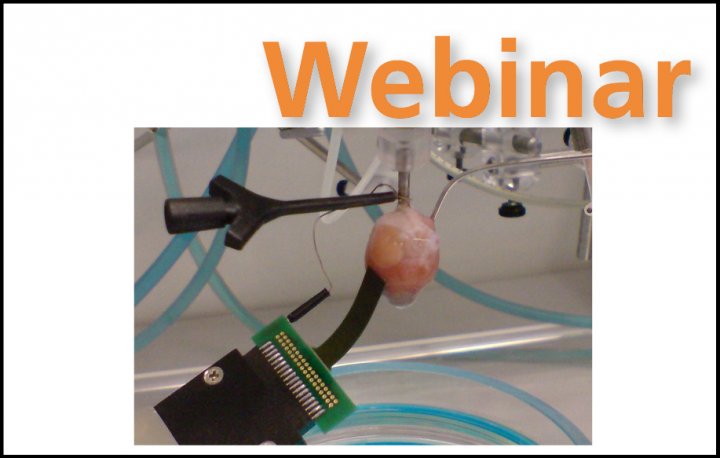 Topics:
Recordings from isolated organs are essential in arrhythmia research. The complete set-up, from perfusion system to electrodes, is covered during this webinar. 
The generation of arrhythmia is in many cases not just related to local electrophysiological parameters, but caused by the close interaction of various cells and regions in the heart. During the webinar, you will see:
Perfusion Systems from Hugo Sachs Elektronik
Recording System from MCS (Flexible MEAs, Portable-ME-System)
Example data from Langendorff heart
Our application specialist for cardiac electrophysiology, Dr. Thomas Meyer, is looking forward to explaining the complete set-up and its advantages to you and to answer any of your questions.