Multi Channel Suite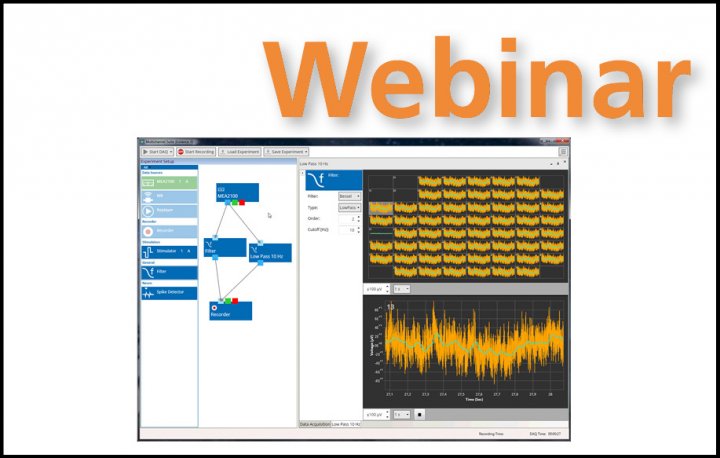 Topics:
We are excited to present our new software, the Multi Channel Suite. Consisting of 3 tools, it provides solutions from data acquisition, over data analysis to conversion to third-party programs.  
During the webinar, we will give you an introduction into:
Multi Channel Experimenter: Online tool for data acquisition and analysis
Multi Channel Analyzer: Tool for offline analysis, with pre-set instruments or your own plug-in.
Multi Channel DataManager: Convertion of MCS-files to Matlab, Spike2, Neuroexplorer or Python.
The Multi Channel Suite is compatible with all MEA2100-Systems as well as the Wireless-Systems. If you are working with one of these products, join us for this webinar and learn about the advantages of the Multi Channel Suite!