Multimodal Behavioral Assessment After Experimental Brain Trauma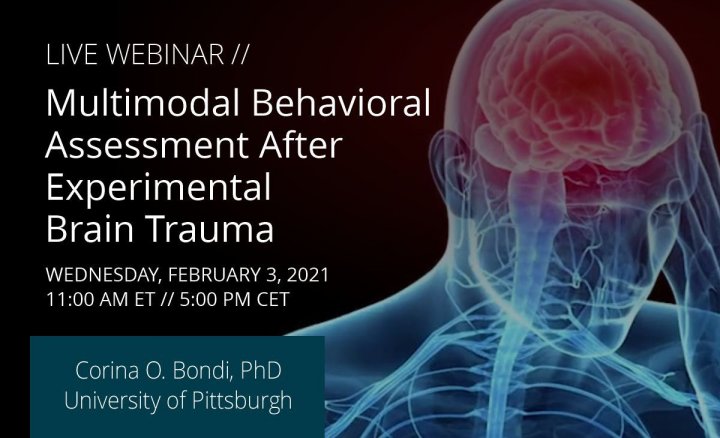 Topics:
Behavioral approaches to evaluate cognitive deficits in rats following traumatic brain injury using Coulbourn behavioral equipment.
Traumatic Brain injuries (TBI) affect over 2.8 million American's each year. Dr. Corina Bondi and her team are working to better understand complex cognitive deficits following TBI in rat models. In her upcoming webinar, she will share her teams multimodal behavioral approaches that have helped to better understand cognitive impairments and more suitable therapeutic strategies.
 
Join us on Wednesday 3rd of February at 11am ET/ 5pm CET
In case you could not make it you can find the recording of the Webinar here:
(You will need to register to watch the webinar recording.)