Reductions in Impulsivity in an Animal Model of Attention Deficit Hyperactivity Disorder (ADHD)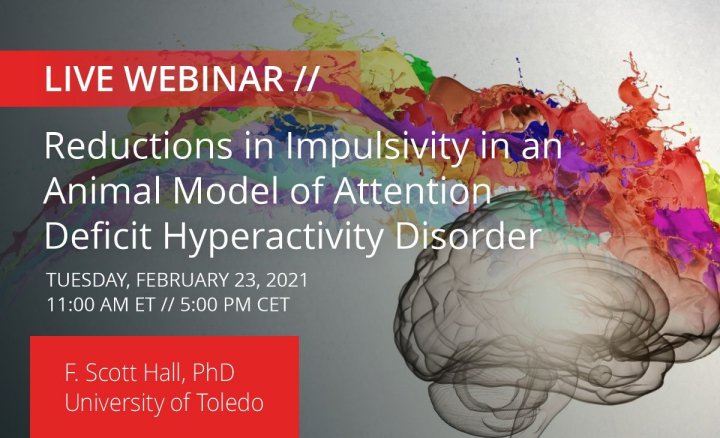 Topics:
Impulsivity and treatment in ADHD mouse models using Panlab 5/9 hold box.
ADHD affects and estimated 2.8% of the global population. Dr. F. Scott Hall and his team are working to better understand impulsive behavior in genetic mouse models of ADHD. In his upcoming webinar, he will share his teams behavioral approach studying impulsive behavior associated with ADHD and common therapeutic strategies. Register today!
 
Join us on Tuesday 23rd of February at 11am ET/ 5pm CET
 
Webinar link. In case you will not be able not make it you can also find the recording of the Webinar here:
(You will need to register to watch the webinar and the recording.)